Beaute Nouveau
SlimTonique Body Oil Concentrate
Skin soaks up harmful toxins like a sponge and needs to be "squeezed out" every now and then. Stimulating movement of stagnant Lymphatic Fluid is an essential, and often overlooked, part of health. A stagnant Lymphatic system can also contribute to sluggish skin and the appearance of cellulite. SlimTonique Concentrate consists of plant oils and essential oils that are known to stimulate excess water and eliminate toxins from the skin tissues. Use this product regularly, or seasonally, for regular maintenance or a jump start to detoxing. Use by itself, or pair it with the other Slim Tonique Products.
Ingredients
Sweet Almond Oil, Grape Seed Oil, and Essential Oils of Bay Laurel, Black Pepper, Citronella, Grapefruit, Rose Geranium, and Sweet Fennel.
Directions
Massage oil directly onto dry or damp skin, or add to a bath. Use on specific areas for targeting smoothing, or use all over for a full body treatment.  While using our SlimTonique Product Collection we suggest drinking a lot of water to assist in your body's natural detoxification process. Because these products are natural diuretics (hint: extra bathroom trips) it's important to note you may feel dehydrated. *For external use only. Do not ingest.
Customer Reviews
The Best Body Oil Ever
The free sample got me HOOKED! I used to be afraid of using oils everywhere, and not anymore. This is the best body oil ever and has moisturized my skin unlike any other product!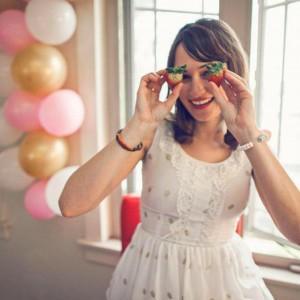 R
03/24/2021
Rachel

United States
One of my favs!
Love this product! I use it before fascia blasting or after dry brushing in the morning. It smells heavenly!
07/05/2020
Victoria F.

United States
Love my Slim Tonique Body Oil!
It is such a loving act to detox my Lymphatic system with this delightful product! Thank you for creating such a lovely oil Lacey✨✨