Scrub Buds
Regular price

Sale price

$22.00
Scrub Buds gently exfoliate dead skin cells and deep clean pores without irritating even the most sensitive skin. Since they are woven from Silk, they are also rich in proteins and amino acids that will brighten skin tone. Scrub Buds are wonderful for all skins, and exceptional for skin that is suffering from acne and congestion or dryness and dehydration. They can also be used on the tops of hands and cuticles.
Ingredients
Spun Silk
Directions
Soak one Scrub Bud for about 5 minutes in hot water. Put one Bud on your pointer or index finger (like you did with olives when you were a kid!). Press the Scrub Bud gently to your face, and make small circles, around and around, all over your face, eye areas, and front and back of neck, for an amazingly gentle and effective exfoliation treatment. Periodically twist the Bud for a fresh surface. You will see dead skin build up. Don't be afraid to apply a little pressure and "really get in there" as they are super gentle. Be very delicate on the cheeks as cheeks are super sensitive and do not need much exfoliation. Scrub Buds can also be used AFTER any of our Cremes; let the Crème sit for 5 minutes and then use a Scrub Bud…prepare to be amazed! Use 1-2x per week. Scrub Buds are a one- time use; throw away when finished.
Share
Customer Reviews
03/19/2021
Harriot M.

United States
Scrub Buds are a buff-and-polish treat
These little buds are like mini-loofahs for your face. I'm a newbie when it comes to pampering my face, so it feels extra special to find products that are simple, easy, all-natural, and (best of all) effective. Like these Scrub Buds. I feel like I'm giving my face e a fabulously gentle buff and polish. I take a bud into the shower with me so it gets nicely softened in the warm water, then I use as directed on my face. My skin is so happy and smooth!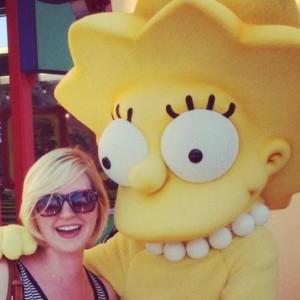 CR
06/23/2020
Christine R.

United States
Great exfoliators
These are gentle on my very sensitive skin. I use them with the creme nouveau about 3 times a week and they really make my skin feel clean!
06/23/2020
Beaute Nouveau
Ooooh! We absolutely love Scrub Buds! It is wonderful to know you are able to use them on even the most sensitive skin!