At Beaute Nouveau, we believe that using exceptional skin care products on a daily basis, combined with regular, indulgent pampering, is the best way to preserve and care for delicate skin.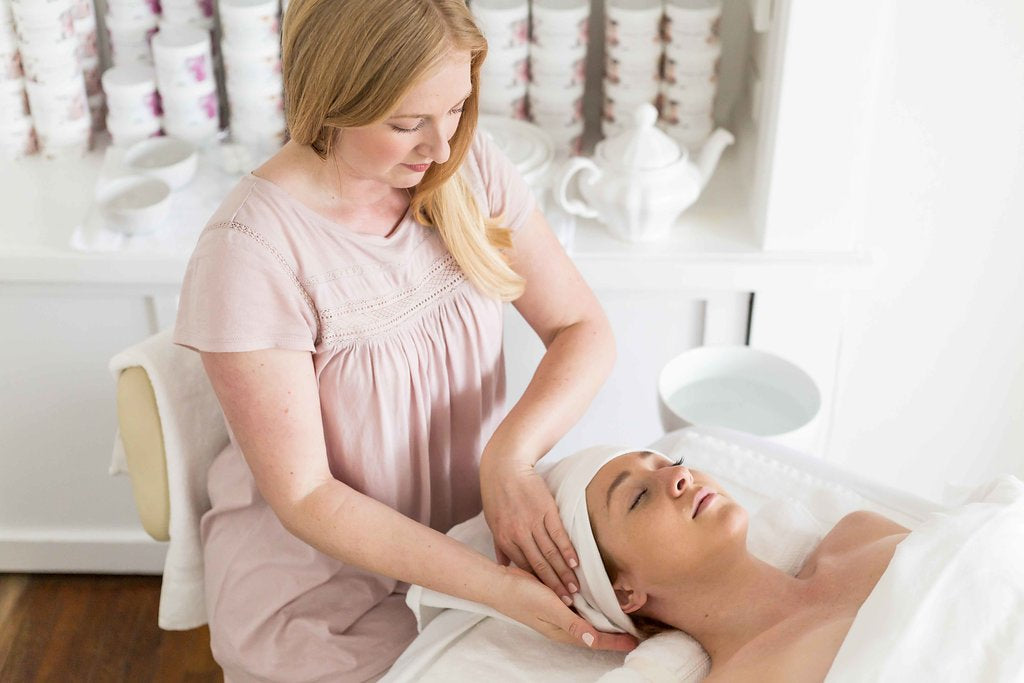 Our Signature Facial...
...is a one hour, indulgent pampering session that focuses on deep cleansing, gentle exfoliation, cell detoxification, remineralization, muscle and lymphatic stimulation, facial relaxation, nutrient replenishment, and vibrancy of the skin. This facial protocol is an extremely unique experience, exclusively available for our authorized Estheticians and Spas who are highly trained in their feild and in our techniques and products.
Are you an Esthetician interested in offering the Beaute Nouveau Signature Facial to your clients? Want to learn more? Contact us below or email us at hello@beautenouveau.com