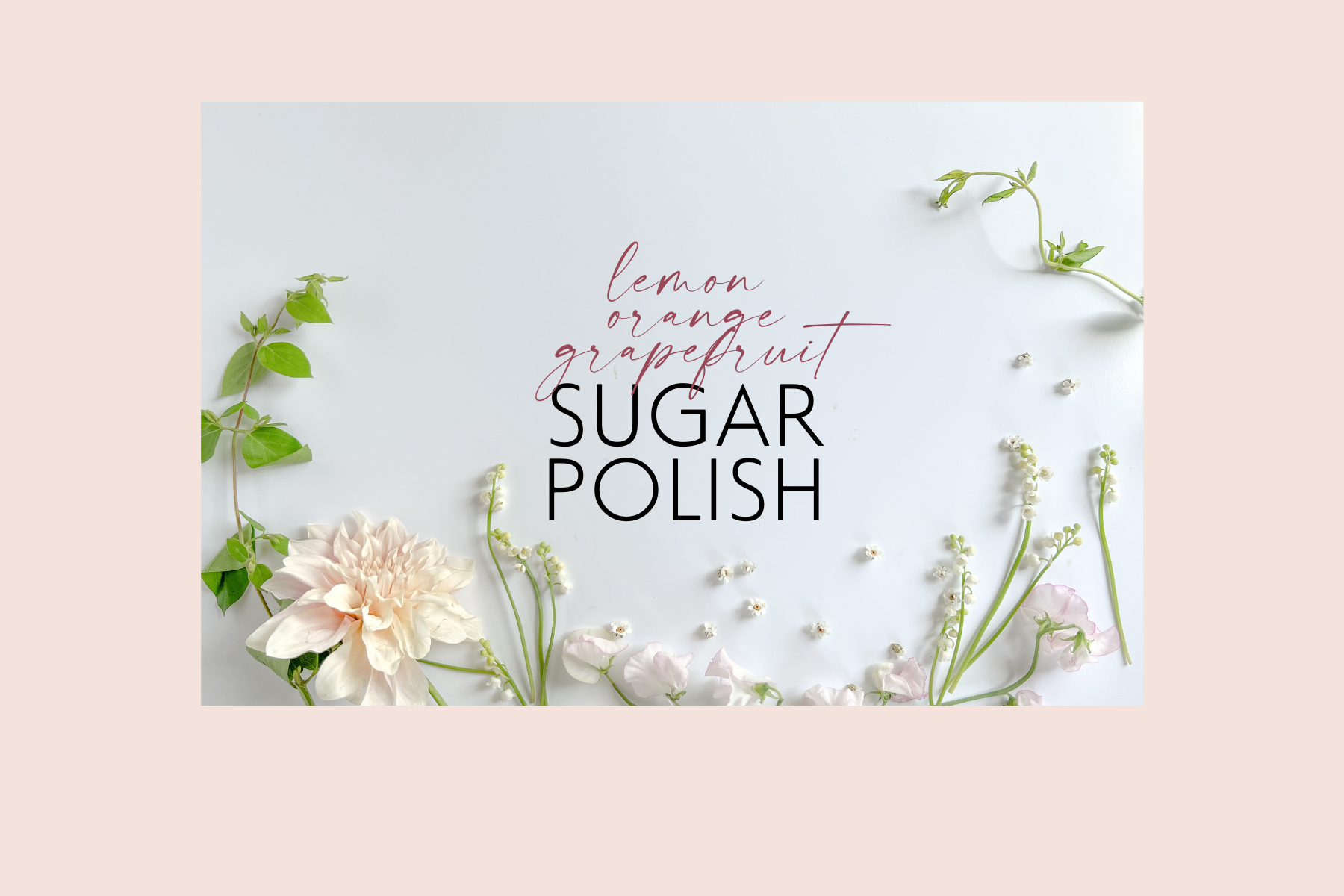 🌟LET'S GLOW🌟...with Sugar Polish!
Lacey Haegen
For the most glowiest, and smoothest of skin, we believe in exfoliation, exfoliation, exfoliation...but gently, gently, gently!


Lacey suggests exfoliating one sheer layer at a time with gentle daily techniques and weekly with our Sugar Polish.


Sugar Polish is a simple product to use, but we do have some best practices and tips-and-tricks we want to share with you (see the video below!).


Exfoliation Facial Treatment
Sweep away dead skin cells for a boost in radiance! Let your beautiful fresh skin shine with the glow of a gentle polish and infusion of citrus essential oils.


Lemon Orange Grapefruit Sugar Polish is a purifying facial cleanser plus exfoliator in-one, that breaks down pore congestion, smooths skin, and gives skin a radiant glow! We hand whip our Shea Milk Soap with Honey, Organic Apple Cider Vinegar, Himalayan Sea Salt, Baking Soda, and Essential Oils of Lemon, Orange, and Grapefruit and then mix in superfine Sugar Crystals to make this 100% natural product.
available in 1 oz & 5 oz
HOW TO USE SUGAR POLISH
Watch to find out what "ballet fingers" are and how they help!
HOW IS SUGAR POLISH MADE?
It is SO satisfying...
WHAT ARE PEOPLE SAYING ABOUT OUR SUGAR POLISH?
The results speak for themselves!